Projet Montréal will help Montrealers who wish to make their dream of access home ownership come true. Taking into account the rapid increase in the price of houses and condominiums, the leader of Projet Montréal, Valérie Plante, is committed to increasing the eligibility limits of the Home Purchase Assistance Program (HPAP) by 15%, starting in January 2022, so that it responds adequately to the new market reality.
To help families and the middle class acquire a home in Montreal, here are the new eligibility limits that Projet Montréal will use (avalaible only in french at the moment) :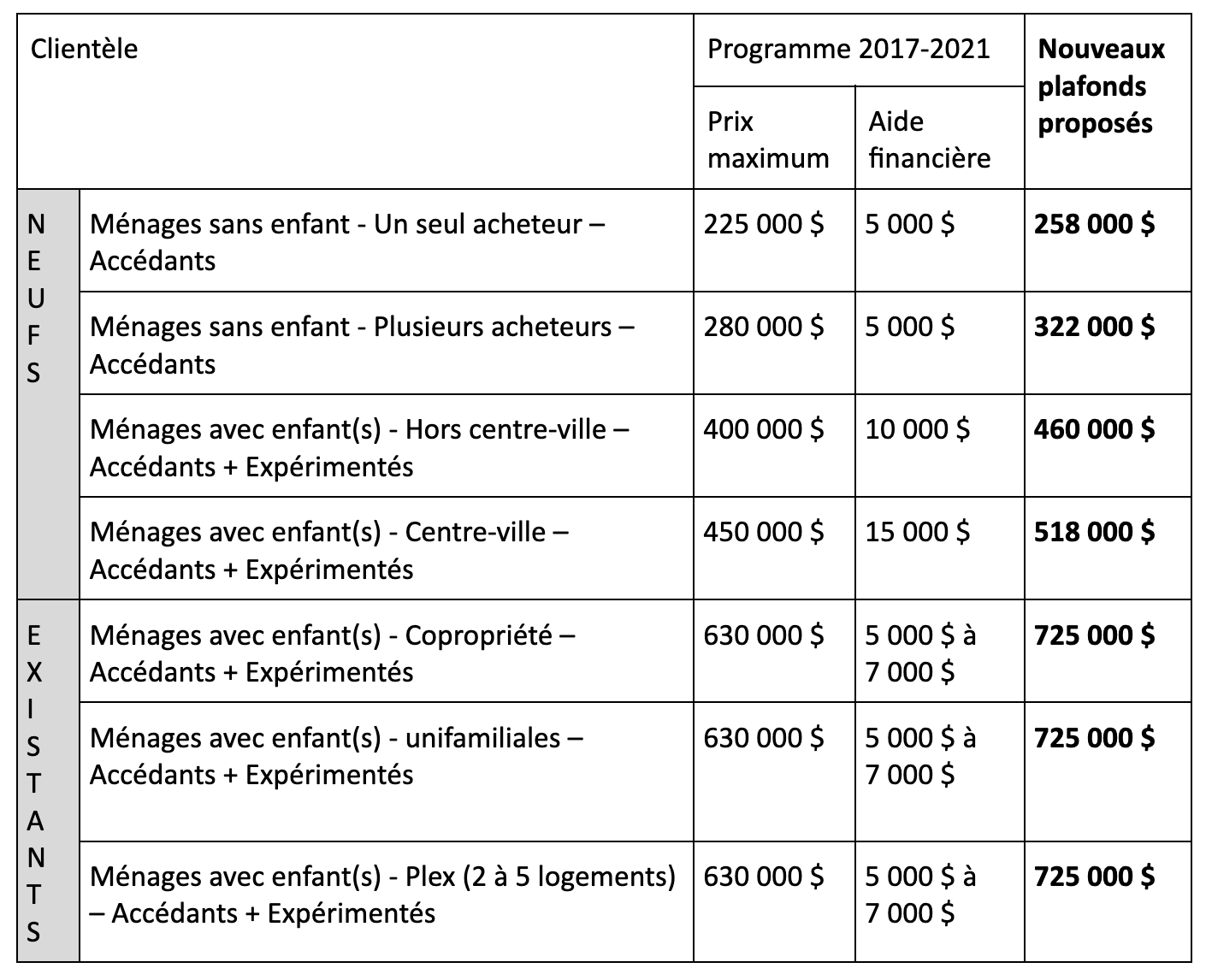 We must remember that the Home Purchase Assistance Program (HPAP) has been completely revised by Projet Montréal over this past four year mandate. The amounts offered have been increased and the eligibility limits have been revised upwards to reflect the evolution of the real estate market.
Since then, the program has clearly responded to the needs of the Montreal population. As a result, the HPAP has subsidized approximately 75% more households annually than the previous program, with an annual average of 1,820 households compared to 1,050. Between June 2018 and April 2021 alone, nearly 5,000 families took advantage of the HPAP to settle in Montreal. The amounts granted have also climbed over the past 4 years, from $3,500 to $5,600, on average.
Quotes
"Keeping families in Montreal is a priority for our team. The pandemic has turned the real estate market upside down, resulting in both rapidly rising resale prices and increased costs for new construction. To help Montrealers access home ownership, we need to update the Home Purchase Assistance Program. As of next January, the eligibility thresholds will be raised, which will allow us to help even more households choose Montreal, for today and for tomorrow. - Valérie Plante, leader of Projet Montréal
"The presence of families in Montreal is a great asset. This is why we continue to find solutions to help them settle in the city for the long term. The previous redesign of the Home Purchase Assistance Program allowed us to increase the number of eligible households. The increase we will be implementing in January will have the same effect. - Robert Beaudry, City Councillor candidate for the Saint-Jacques district.