Laurence Lavigne Lalonde
Borough Mayor
Villeray-Saint-Michel-Parc-Extension
Laurence Lavigne Lalonde has always wanted to contribute to the improvement of society and to help the most vulnerable. She was employed as a mental health worker before going abroad as a project manager for various international NGOs. It was during a mandate for Oxfam-Québec in Peru that she saw the real impact that local government can have on communities; Laurence decided to return to Montreal to run in the 2013 municipal elections. Elected city councillor for the district of Maisonneuve-Longue-Pointe in Mercier–Hochelaga-Maisonneuve, Laurence first sat in the opposition, where she was appointed to the Commission on Finance and Administration, while accompanying citizens in their dealings with the borough.

Laurence is committed to ensuring that citizens have a voice on as many issues as possible. Whether she agrees with their positions or not, she makes it her duty to inform the public on the steps to take to achieve their projects, as well as to explain the limits of the power of municipal elected officials. This is why the strong mobilization of residents for the revitalization of the Assomption Sud–Longue-Pointe area impresses her: she feels privileged to represent such committed citizens.

In 2017, with Projet Montréal coming to power, both in the borough and at city hall, a collegial climate, in which Laurence felt comfortable, was created. Projects evolve smoothly when the work and expertise of municipal employees and partner organizations are valued. Laurence, who enjoys working on her files more than being in the spotlight, recognizes that building the city of tomorrow requires the expertise of everyone.

Laurence was appointed to the executive committee and leads ecological transition, urban agriculture and the Espace pour la vie museum complex. It's not surprising when you consider that her first job was at the Biodome restaurant. She then worked for a few years at the Botanical Garden and the Insectarium, cherished Montreal institutions that she describes as extraordinary and necessary.

Laurence is very proud to have led, with several partners, the City of Montreal's very first Climate Plan, for 2020-2030. The goal of this plan is to be carbon neutral by 2050. Projects were also initiated during the pandemic, thanks to the Botanical Garden and its teams, to bring Montreal closer to food self-sufficiency in times of crisis. Laurence is actively involved in all these actions, which must be taken for a more resilient city in the long term, always keeping in mind the improvement of Montrealers' living environments.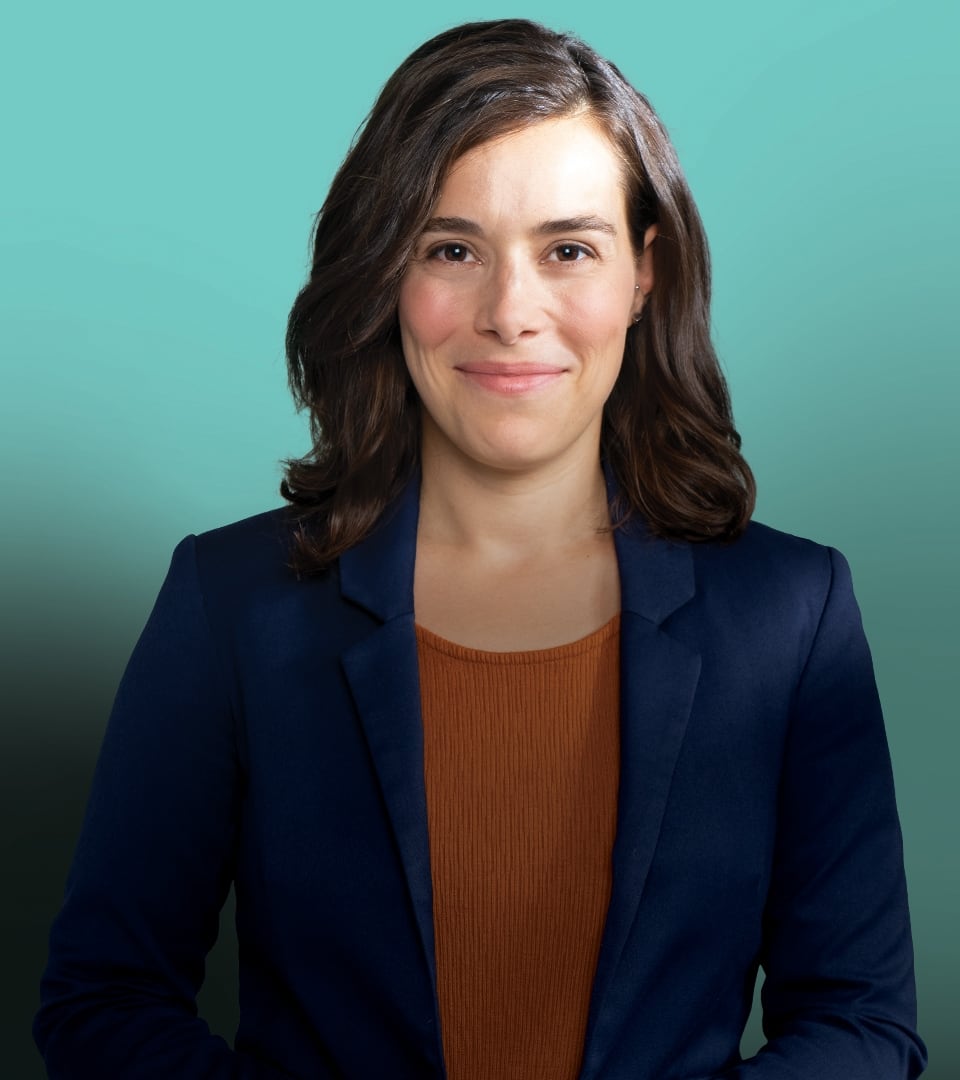 Return to the team
The Team
Villeray-Saint-Michel-Parc-Extension
The Projet Montréal team in Villeray-Saint-Michel-Parc-Extension will work hard to make our borough more inclusive, green and dynamic, with more affordable family housing, street gardens, extensive tree and flower plantings, and attractive, enhanced commercial streets. Together, with you and for you, we can ensure that our borough and our public spaces remain vibrant and safe for all residents.
See more